---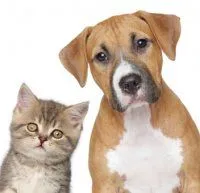 Welcome to Alburtis Animal Hospital, proudly serving Alburtis, Macungie, Emmaus, Topton, Fogelsville, Allentown, and the surrounding areas in the beautiful Lehigh Valley of Pennsylvania. We are absolutely delighted that you've chosen us to care for your beloved pets and animals. Meet our exceptional team of licensed veterinarians, including Dr. Daniel Smith, DVM, Dr. Ashley Borrelli, DVM, and Dr. Erika Klemp, VMD. They are truly passionate about providing top-notch care to all furry companions.
At Alburtis Animal Hospital, we place your pet's health and well-being at the forefront. Our commitment to their care is unwavering, and we take every step necessary to ensure they receive the best possible treatment throughout their journey with us. We can't wait to welcome you and your cherished pets to our warm and professional family!
We offer comprehensive veterinary services that cater to all your pet's needs. From exceptional preventive, medical, surgical, and dental care to limited emergency services during our regular business hours, our team is dedicated to providing the utmost care with expertise and compassion. At our clinic, we strive to create a warm and inviting atmosphere where both you and your furry companion can feel at ease. Our goal is to make our animal hospital a serene haven, allowing your pet to relax and anticipate meeting their very own Alburtis veterinarian.
Beyond exceptional pet care, we are thrilled to offer a wealth of resources to enhance the well-being of your beloved pets. Our collection of informative articles and engaging pet videos is designed to empower you with valuable knowledge on pet care. We firmly believe that the best veterinary care involves a continuous focus on nutritional management and proactive problem prevention.
Should you have any questions or need guidance, please don't hesitate to reach out to us. You can simply give us a call or shoot us an e-mail, and we'll be sure to respond promptly. Our Alburtis location is conveniently accessible, and you can find detailed directions on our Contact Us page.
Stay connected with us by subscribing to our exclusive newsletter, tailored especially for pet owners in Alburtis and the Lehigh Valley. Packed with helpful tips and updates, our newsletter ensures that you and your furry companions stay informed and healthy between your veterinary visits.
Together, let's provide your pets with the utmost care and love they deserve. Feel free to explore our resources, and we look forward to serving you and your cherished pets with professionalism and warmth!
We understand the profound impact of losing a beloved pet, and we extend our empathy and support during this difficult time. On our Pet Memorials page, we invite you to honor the memory of your cherished companion by sharing a memorial. You have the choice to make it as public or anonymous as you prefer, ensuring you feel comfortable with the process.
In addition to providing a space for pet memorials, we offer a link to a website that offers guidance and assistance during your period of grief. At Alburtis Animal Hospital, we deeply value the special bond you share with your pets, and we treat them with the utmost care and respect they deserve - just like treasured members of your family.
We are here to stand by you, both during moments of joy and in times of sorrow, and we hope to honor the memory of your precious pets with the warmth and professionalism that define our veterinary practice. Thank you for entrusting us with the care of your furry companions.
Dr. Daniel M. Smith, DVM
Dr. Ashley Borrelli, DVM
Dr. Erika Klemp, VMD
Alburtis Animal Hospital | (610) 967-7387
---